I've been obsess with lipstick lately and have been collecting them for a long time now. I've notice that I have no space to put my lipsticks and needed a box or lipstick holder to organize my lipsticks. I was at Michaels this passed weekend and I originally was suppose to shop for beads only to make more jewelreis but ended up looking elsewhere. I came upon the candle aisle and picked up the silver glass shining bowl and next to it was the silver candle holder that has diamonds on top and bottom. Suddenly, I put it together and realized I can use both items to create my own lipstick holder. All you need is SUPER STRONG GLUE to create this DIY. You can use a glue gun as well but I refer to use a super strong glue because it's more secured.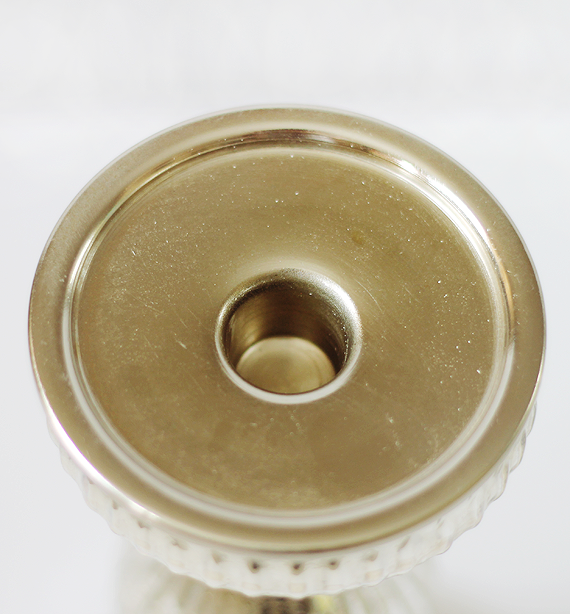 This is how the top part of the candle holder looks like.
Use the jewelry & metal strong glue and spread it all over the top.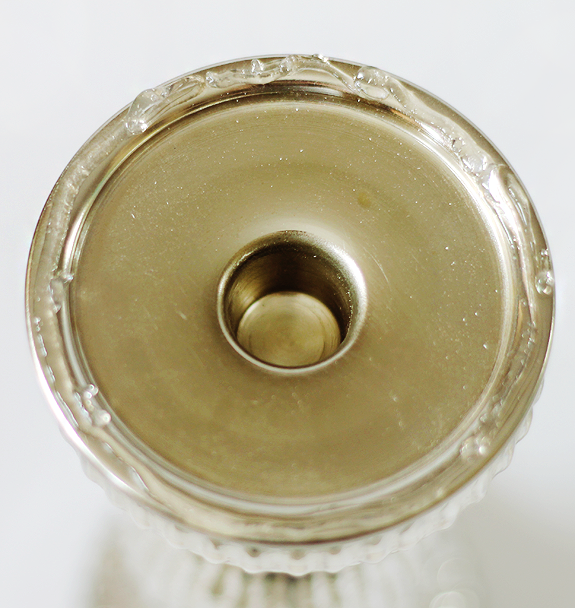 It should look like this.
Lastly, place the bowl on top of the candle holder and wait for at least 45 minute to an hour for it to dry and make sure it's secure.
The finished look. You can now decorate it however you want. I just added the lace fabric to make it look more vintage.
Candle Holder
- $12.99
Glass Bowl
- $16.99