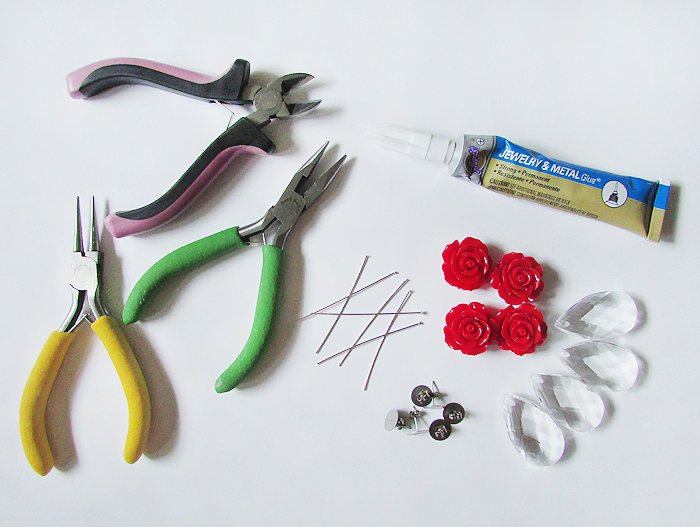 Materials:
*Wire Cutter *Chain Nose Plier *Round Nose Plier *Jewelry Glue *Silver Plated Metal Headpins *Silver Plated Flat Earrings *Red Stone Flower Beads *Acrylic Crystal Teardrop Beads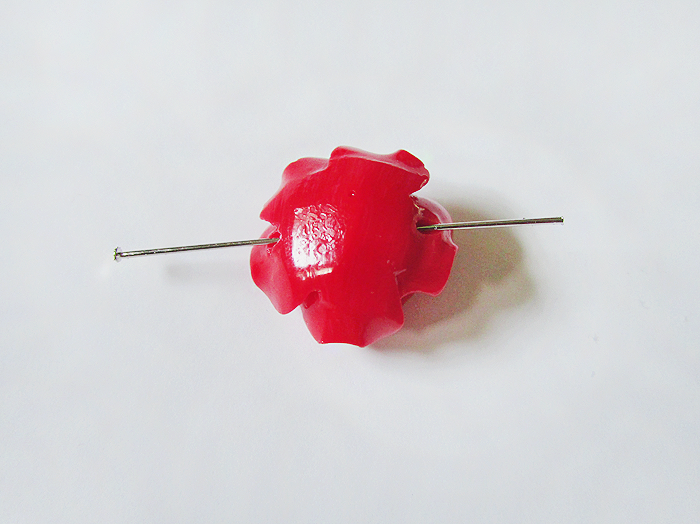 Step 1:
Take the wire cutter and cut about an inch off the plated metal headpin (this is optional depending on how long your metal headpin is). Once it's cut off, place it through the hole of the flower.
Step 2:
Use the round nose plier and create a loop at the end of the plated metal headpins.
Step 3:
Take the crystal teardrop bead and place it through the loop. Use the chain nose plier to secure it tight.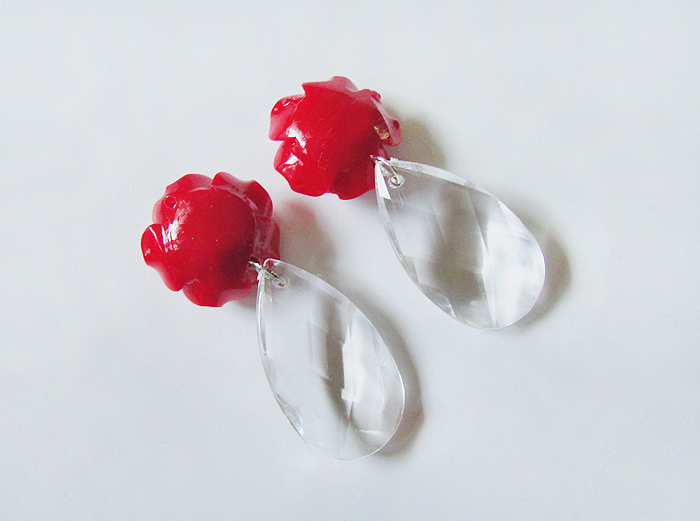 It should look like this once it's tight and secured.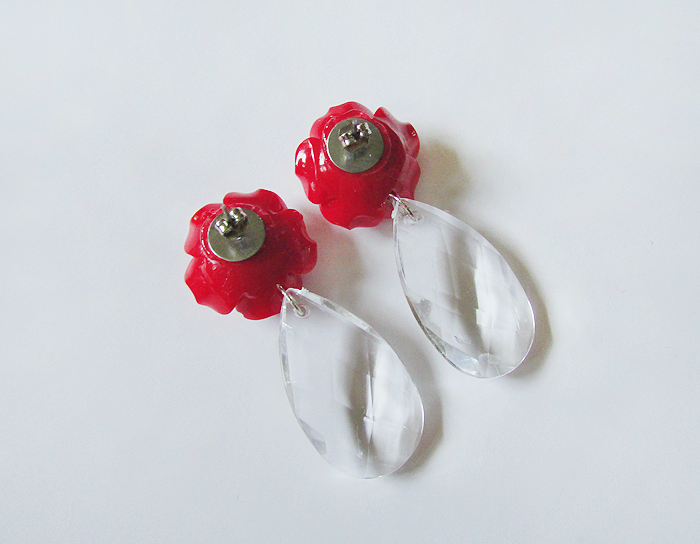 Step 4:
Finally, take the jewelry glue and drop a little of glue onto the plated flat earrings. Place it onto the flower bead and allow 45 minutes to an hour for it to dry (you can wait longer depending on how much glue you used).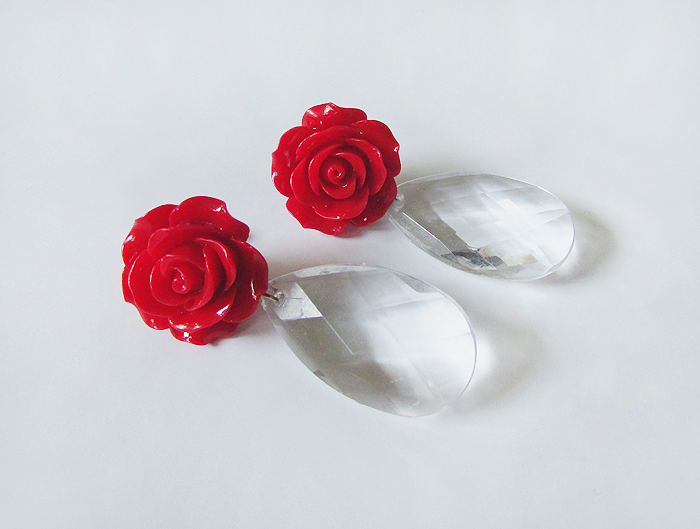 Finished Look!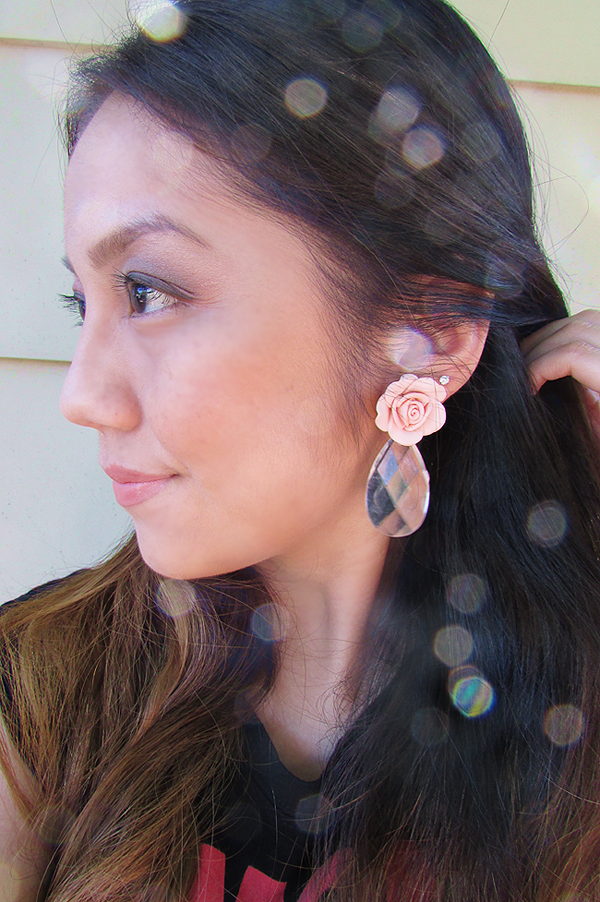 I made another one using light pink flower beads instead. (FYI, I bought the red stone flower beads and acrylic crystal teardrops from Michaels. AS for the light pink flower it was from an old F21 necklace that I no longer wear and that was where my inspiration came from in the first place.)