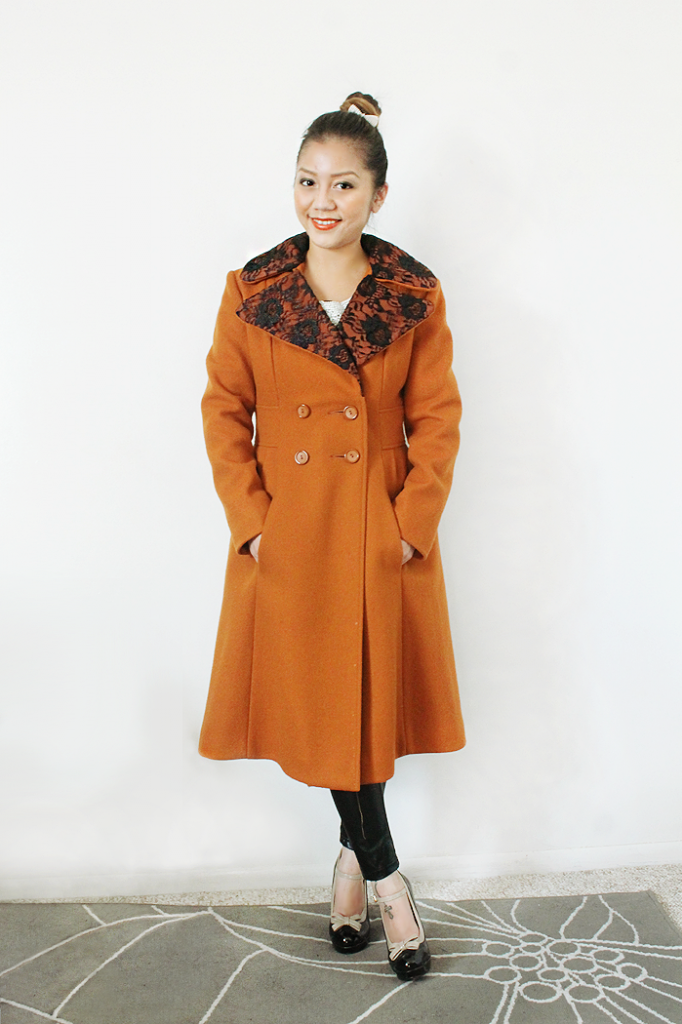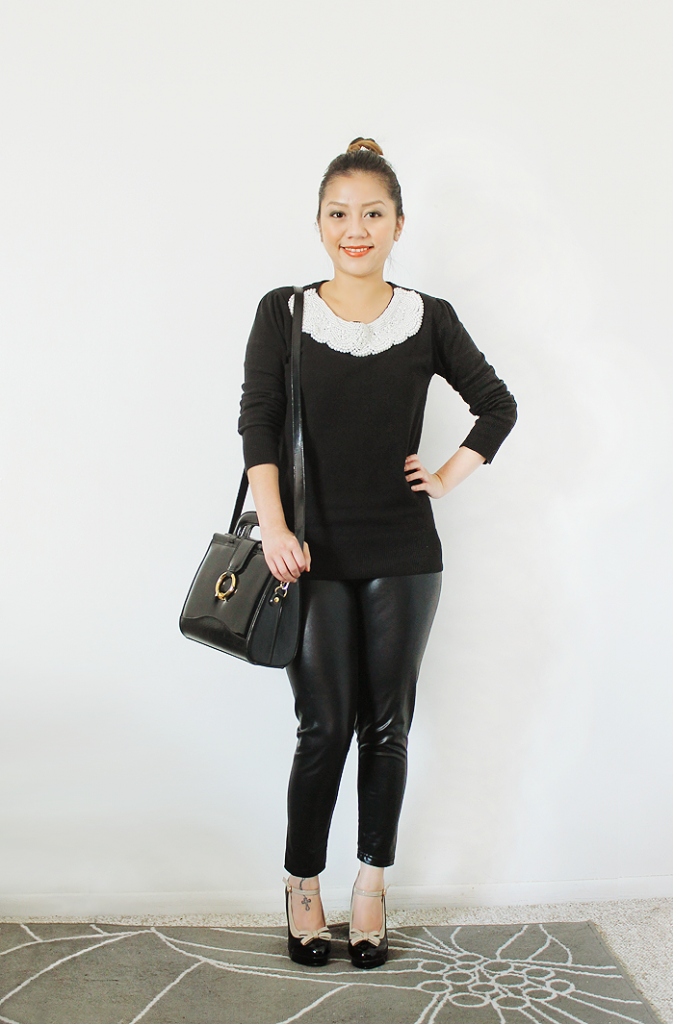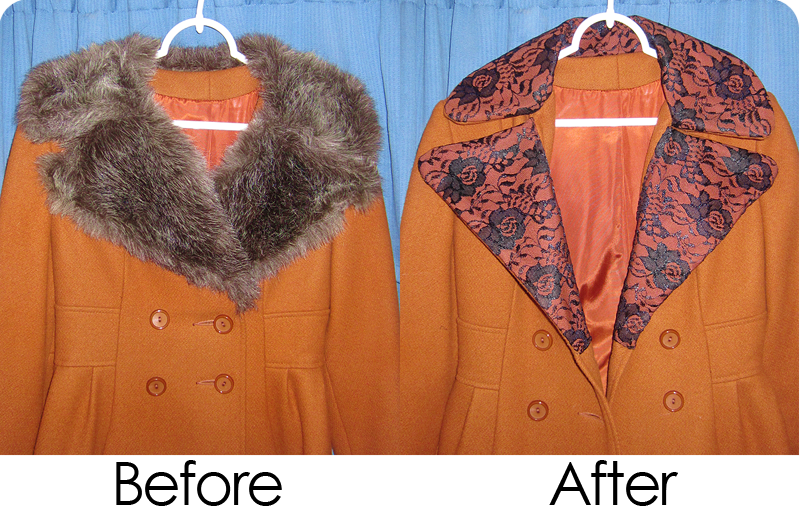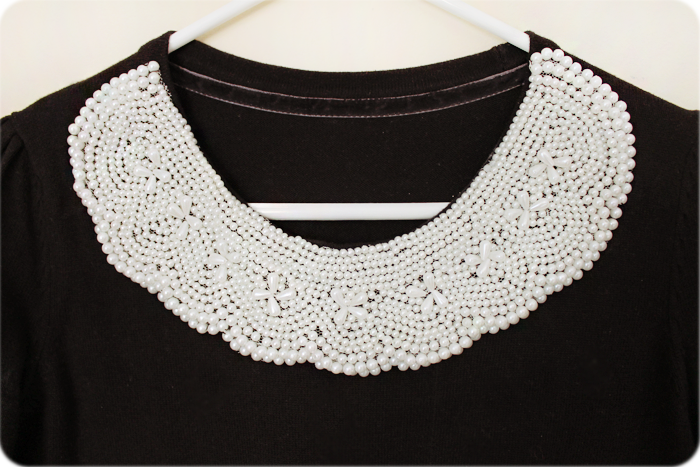 Burnt Orange Thick Coat from
Savers
- $17 Black Glossy Purse from
Savers
- $4.10 Black Metallic Leggings from
RagStock
- $11.99 DIY Black Knitted Sweater Black and Apricot Bow Pumps from
lovelyshoes.net
- $14.70 I bought this coat two years ago while shopping with my other three sisters at Savers. My older sister came across this coat at the coat section and showed it to me and my younger sister. It was still in brand new condition and it's very thick and warm. It's a very cute princess shape type of coat and very long. Although I like that it's long it also makes me look somewhat short considering that I'm already 4'11. My sister persuaded me to buy it and at first I was hesitant because the collar was originally fur and I'm not a huge fan of fur but I eventually ended up buying it because I couldn't resist and love the color, the long length of the coat, and it's perfect to wear during the fall or winter. Sadly, after I bought it I never wore it and it was just hanging in my closet. Why, because of the fur but I did eventually wear it for one of my fall daily fashion outfit which you can check here,
All The Leaves Are Brown
. Overall, the fur was still bothering me so I have to do something about it. I went shopping at Joann's Fabric after the holiday sales and bought a yard of black lace fabric and another fabric that was close to the color of the coat. I cut out the threads to where the fur was sewed in and ripped it all off the coat. Next, I had to remove the collar off the coat and then I traced the shape of the collar onto the lace fabric and onto the other loose fabric. Once I'm done tracing I began sewing it back onto the coat. After I'm done replacing the lace the coat turns out the way I wanted it to look. The coat now gives off an more elegant and sophisticated feel to it. I'm so happy with the result that I started wearing the coat more often and even to church. I get a lot of compliments from it.