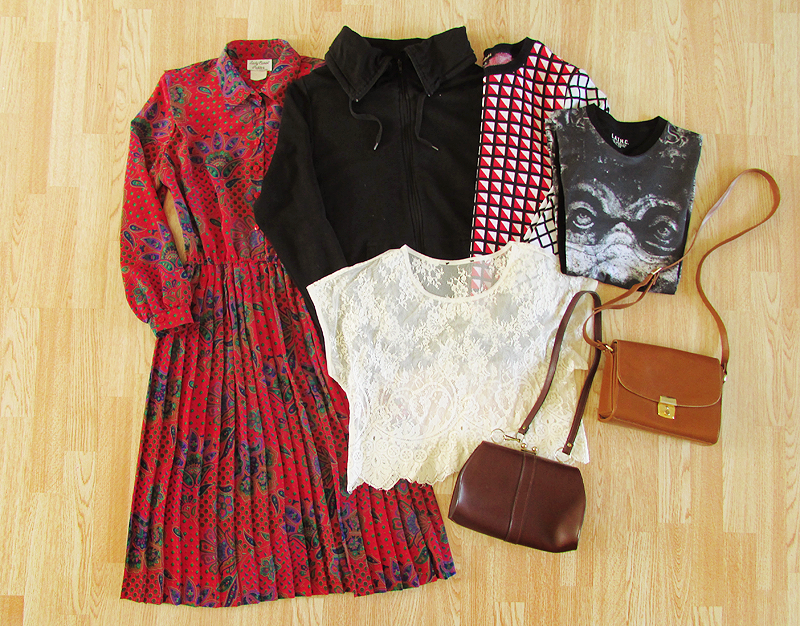 Over the weekend my younger sister, Amanda and I went to a garage sale and they happen to be my sister's friends. It was at their studio apartment and basically these two couple are selling all their belongings in their apartment because they're planning to move to Thailand or do some traveling perminently. It was full of vintage clothes, shoes, jewelries, furnitures, collectable records, etc. It was as if you're walking into a vintage boutique and you'll probably spend hours and hours going through everything. Unfortunately, it was a first come first serve with these items and it seems that other people had came earlier even before the garage sale started and already bought most of the furnitures. I originally wanted to go to the garage sale to look at the furnitures but when we got there I was a bit bummed that the cube shelf that I saw pictures posted on Facebook was already sold but I did eventually found some other goodies there.
Amanda showed me this dress while looking through their Facebook page and I immediately feel in love with it so thankfully it wasn't taken when we got there and I grabbed it right away from their closet. The dress is from
Lady Carol Petites from New York
and the length of the dress is perfect since considering that I'm really short and it reaches above my ankle. I love that the dress is pleated and the flower print designs is just so beautiful.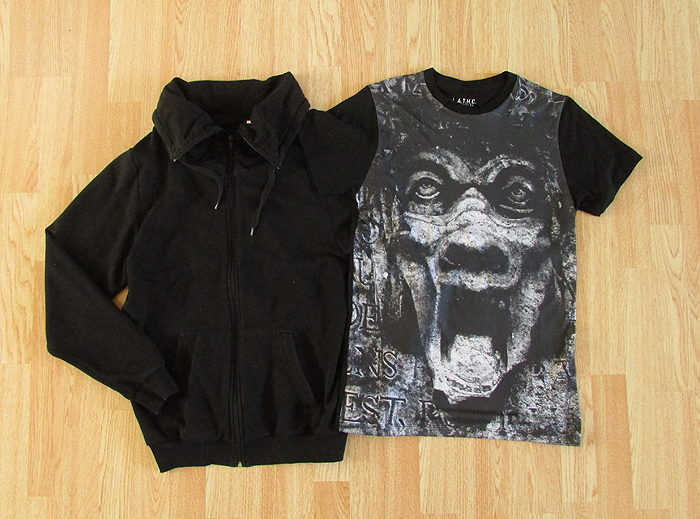 My next items are a zip up sweater with a folded collar from
H&M
and a gorilla t-shirt from
L.A.T.H.C
or
LA TreeHouse Club
. The sweater is super comfortable and long. I grabbed the zip up sweater because the collar caught my eyes. It covers your neck and help keep you warm during the cold weather. I don't have a lot of black clothes so this will add on to my clothes collections. I can definitely wear this on a daily basis or just on days that I want to dress comfortably. As for the gorilla t-shirt, I grabbed it because I think it's unique and different from all my other t-shirts. Plus, it also adds a bit of edginess to my t-shirt collections and it's made of cotton material. Although I do wish it was a bit more loose because I like wearing a size bigger than my actual size when it comes to buying t-shirts.
I love this sweater due to the crazy designs and the black criss cross lines on the sleeves. The sweater is from
Truehitts
and this sweater brings a bit of funkiness but you can definitely wear it with anything. Next is the lace crop top but there's no label or tags from the top so I'm not sure where it's from. I have a lot of lace tops but I couldn't let this passed by. I loved that the bottom of the top is scallop.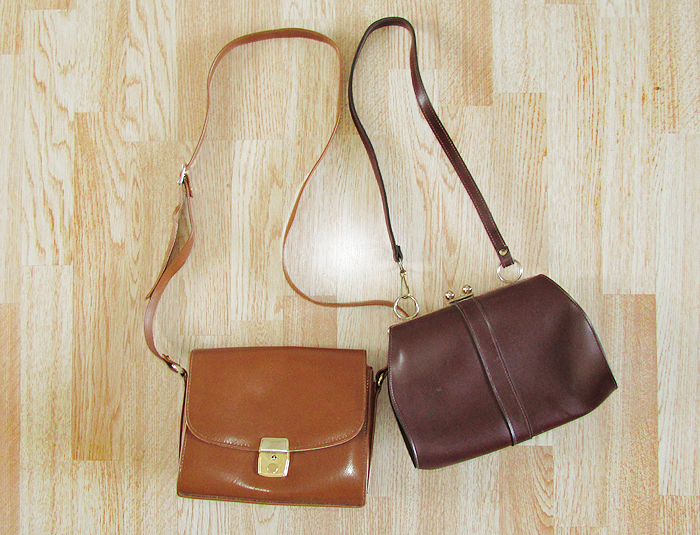 Lastly, I grabbed these two purses. I have a lot of brown purses but these are really cute. There were a lot of nice purses and clutches but these two purses caught my eyes. Both are about the same size but I think I liked the brown-tan purse more than the dark brown one since it comes with a long strap where you can wear it over your shoulder. Overall, this experience was really fun and overwhelming. I hardly go to any garages sales but this one was definitely worth it and I enjoyed it a lot. I also bought two jars of Korean kimchi which was really yummy.