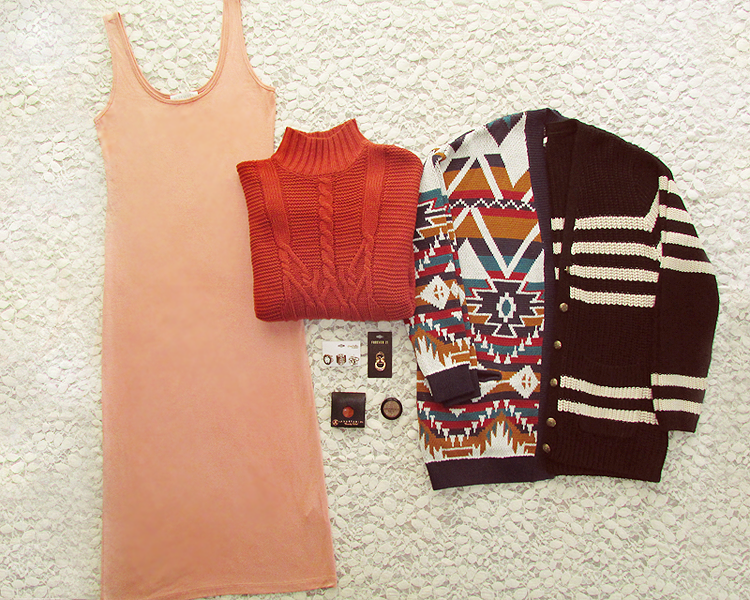 Yesterday, I went shopping with a great friend of mine at two different malls, Rosedale Center Mall and Maplewood Mall. My friend is currently engaged and is planning for a summer wedding in August. I am so happy that she found her other half and will be building a future together with her soon to be husband. I wish them the best. While shopping, she is currently looking for floral maxi dresses and skirts for her engagement photoshoot. There were a lot of winter and spring sales with good dales at a very affordable price. We shopped at the usual clothing stores like
Forever 21
,
Charlotte Russe
,
H&M
, and we also stopped by
Sephora
to check out some makeup. After shopping we decided to dine at the food court in Maplewood Mall and order some Mango Papaya Salad. It was so delicious and it definitely hit the spot for us especially when it's spicy. The day ended short but it was a lot of fun shopping together since we hardly do this, we've chit chatting on different topics, and basically just catching up on each other's lives. We'll definitely need more girls time with the rest of the gang.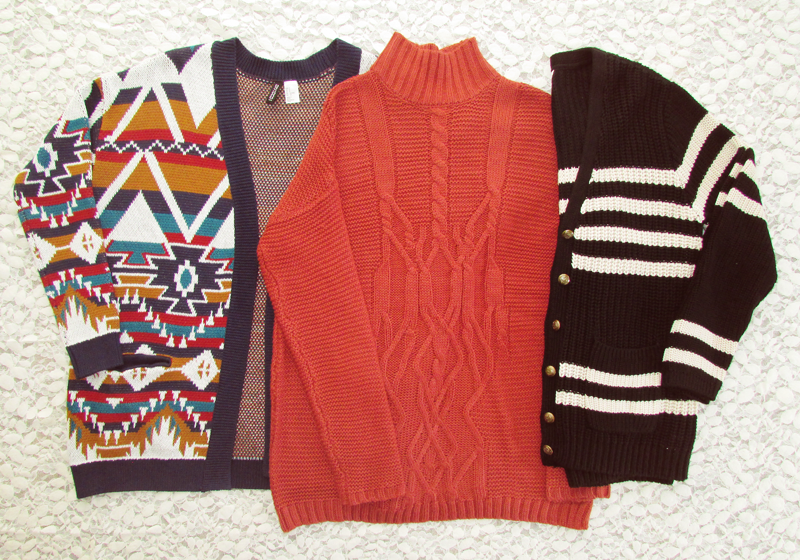 I couldn't passed on these cute winter knitted sweaters. From left to right, the colorful aztec print is from the brand
DIVIDED
at
H&M
for $15 and the original price was $34.99. This cardigan is very thick and has pockets. It'll definitely keep you warm during the fall and winter season. I told myself that I need to experience more with bold colors and crazy prints and this knitted cardigan is perfect. You can pair it up with a plain white t-shirt underneath it. Next is the knitted turtleneck from
Charlotte Russe
for $10 and the original price was $29.99. I love the color of this sweater and because it's an oversized turtleneck you can wear any pair of cute leggings with it. Last is this black and cream color stripe knitted cardigan from
Forever 21
for $4.99 and the original price was $29.80. This cardigan also comes with pockets, it's also very thick and comfy. Since I don't have many stripe clothes I decided to buy this cardigan to wear it with any pair of color pants. You can never go wrong with stripes.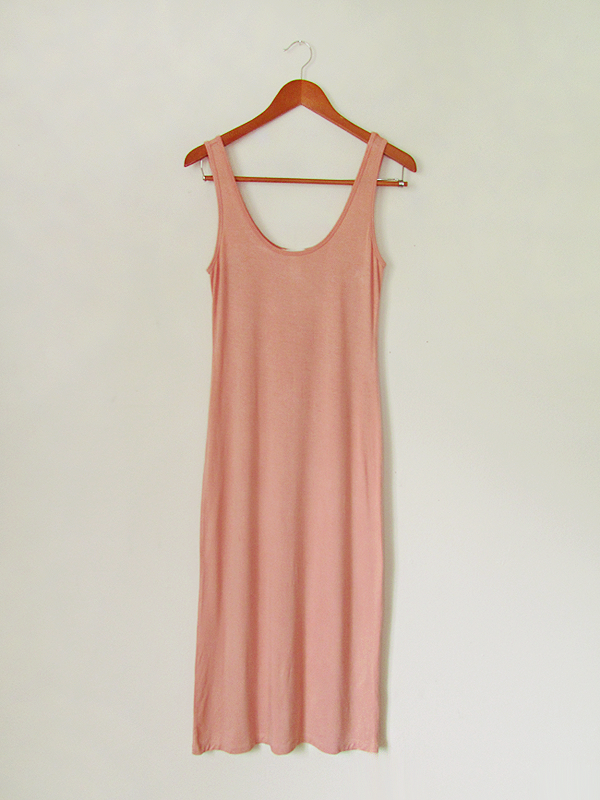 I also purchased this pink blush dress from
Forever 21
for $10.90. It's perfect to wear with any pair of cute summer sandals, wedges, or even heels if you want to dress up to go out with your friends.
Charlotte Russe
rings- $6
Forever 21
rings- $3.90
Anastasia
Eye Shadow from
Sephora
- $12 (it's in the shade
BLAZING
)
Sephora
colorful Glitter Eye Shadow- $10 (it's in the shade
Brown Dia
)
NYX Lingerie Matte Lipsticks
for $6 each. I bought these lippies from
ULTA
a couple of days ago. The colors from left to right are Teddy, Beauty Mark, Honeymoon, Corset, Lace Detail, Bedtime Flirt, Satin Ribbon