If you are already making plans and going out with your special loved one on Valentine's Day and not sure on what to wear or if you're not really into fancy dresses and is looking for something comfortable to move around in, here's a little outfit that I came up with.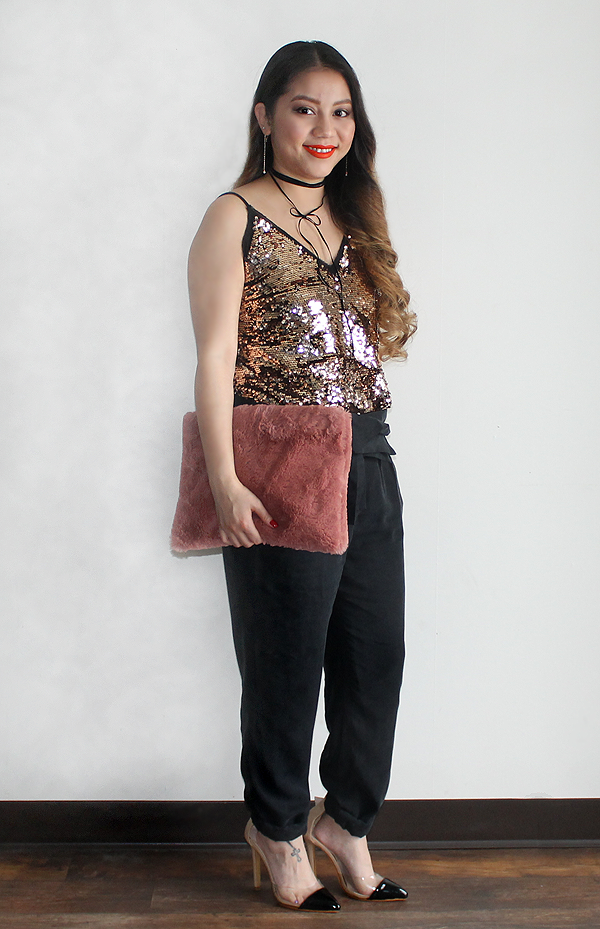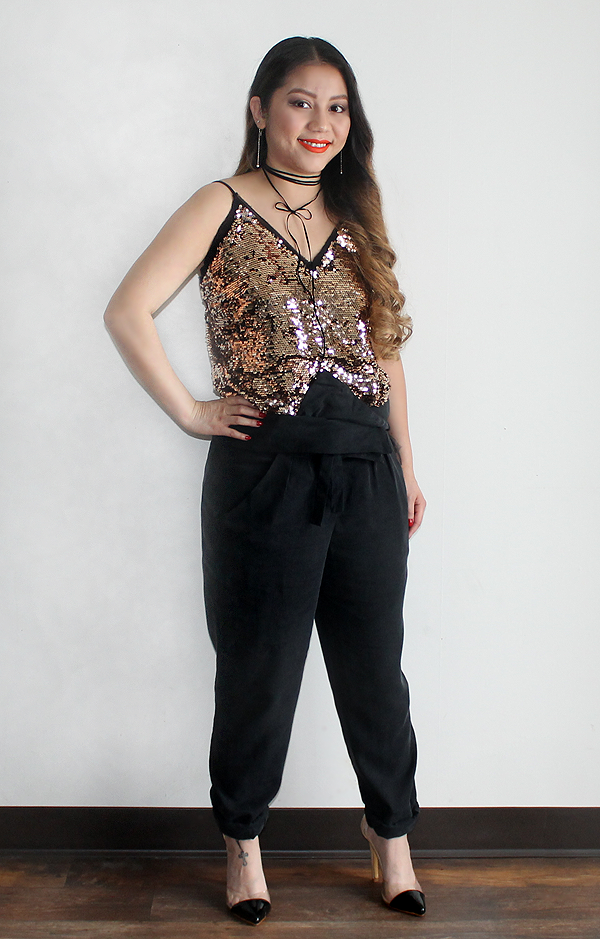 I am pairing this gorgeous sequin top with a pair of casual pants that I purchased from H&M a long time ago and luckily it still fits. As for shoes I decided to wear these black and beige transparent heels.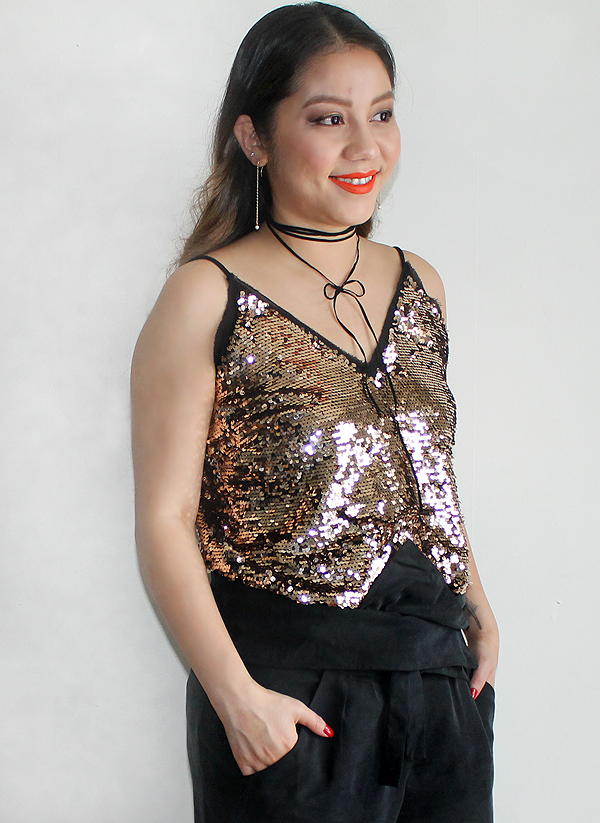 I didn't want to go all out with this outfit because the sequin top is already dramatic so I decided to add a small ribbon choker around my neck and a simple long strand with pearl earrings.
Gold Sequin Top from
H&M
- $24 (on sale, original price was $49)
Casual Pants from
H&M
Black/Beige Transparent heels from
wholesale7.net
- $11.53
DIY Blush Pink fur Clutch
DIY Black Ribbon Necklace