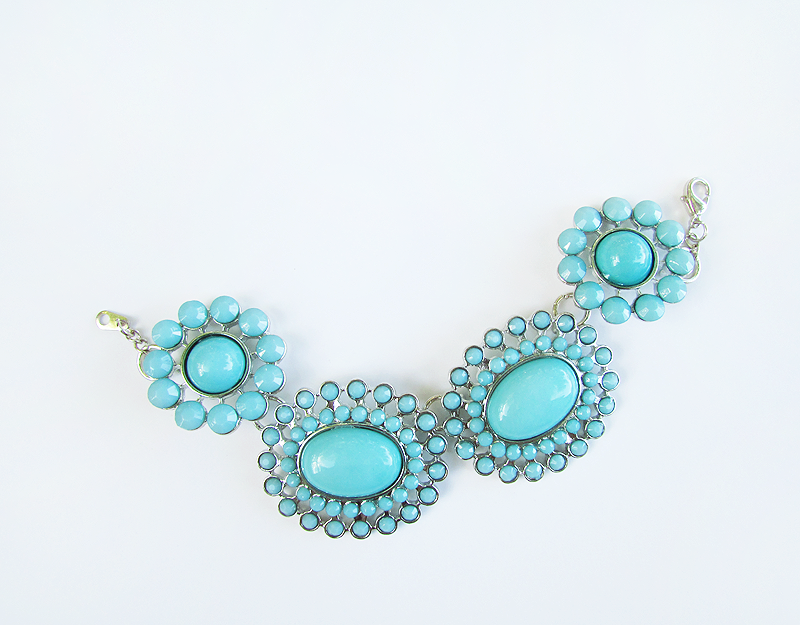 This piece can be made into an necklace or bracelet but I chose to make it into an bracelet because of the bold color and since big bracelets are a trend right now. Also because I love the bohemian and hippie style at the moment, this bracelet will definitely go well with any bright, solid, or printed outfit.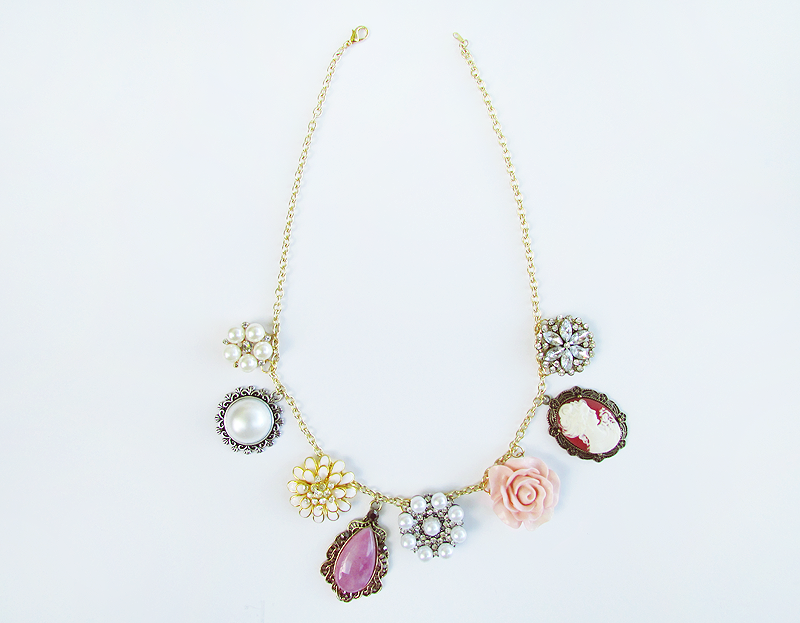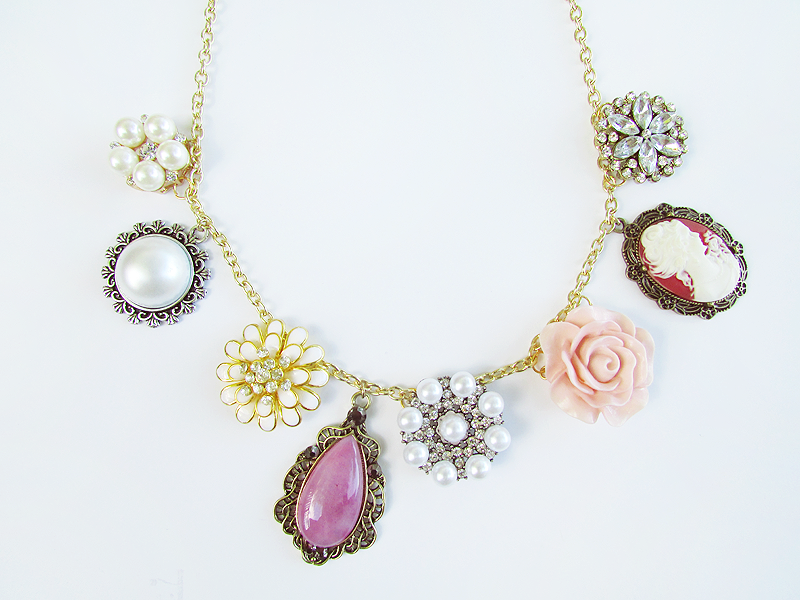 This is my favorite piece. I wanted to create something that is elegant and defines my style. I had a hard time putting it in the order that I wanted it but this looks perfect. All the charms or pendents goes well with one another and it turned out just the way I pictured it.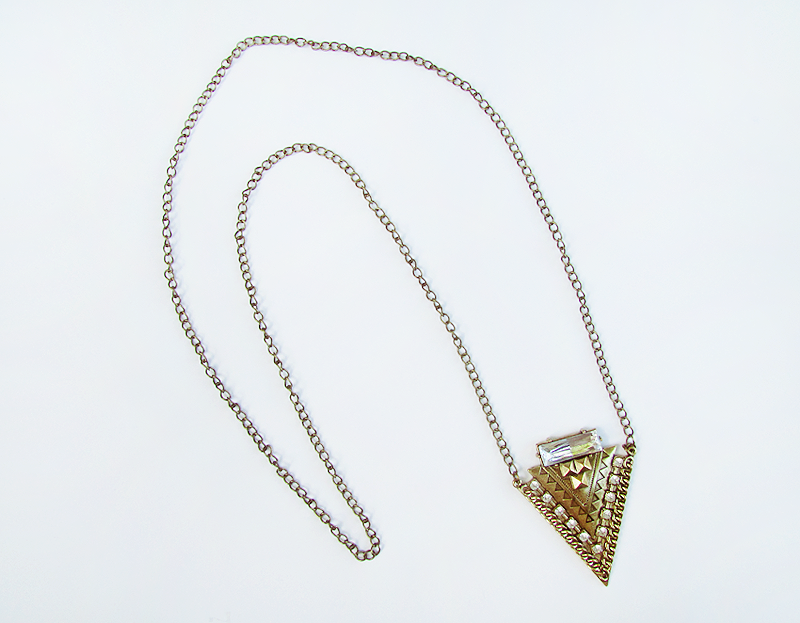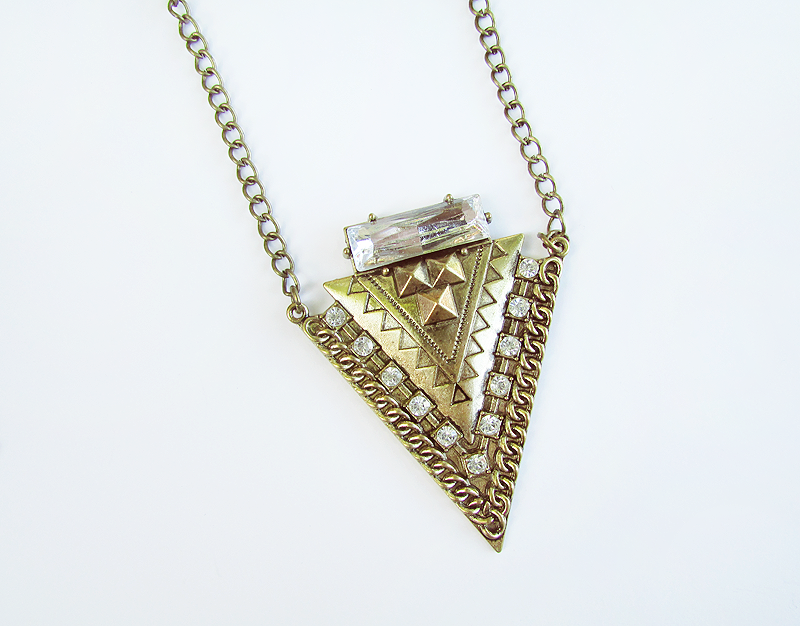 This triangle pendent is very detailed and I love how the diamonds makes it look more complete. I wanted to show my edgy side which is why I created this long piece necklace.