Happy New Year's Eve everyone! Tonight I'm celebrating one of my friend's birthday and NYE party altogether. The theme is 1920's flappers fashion.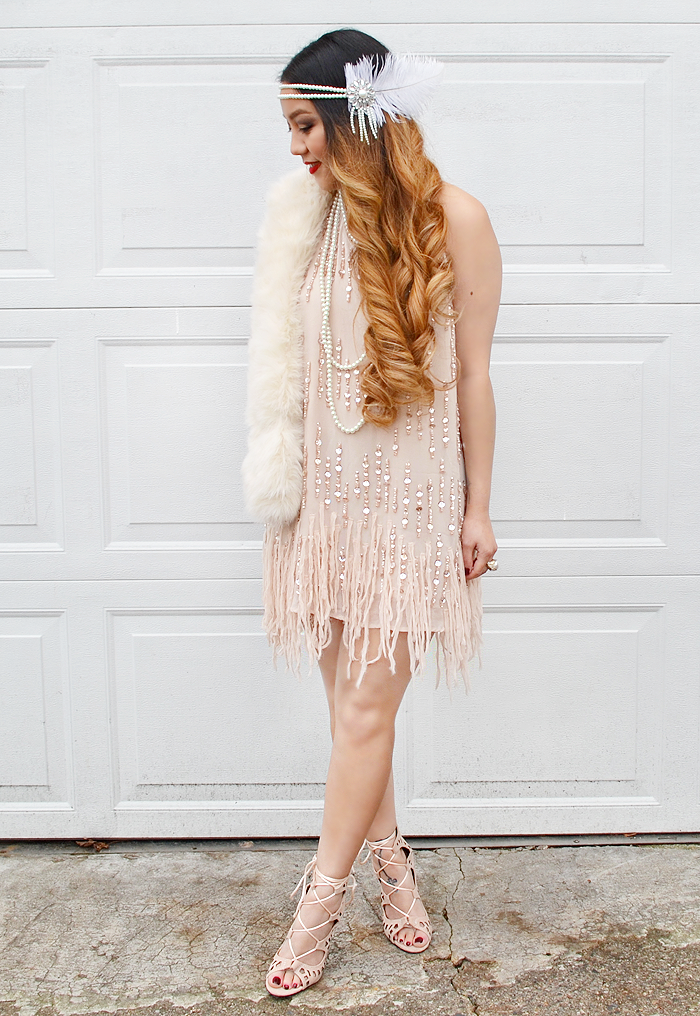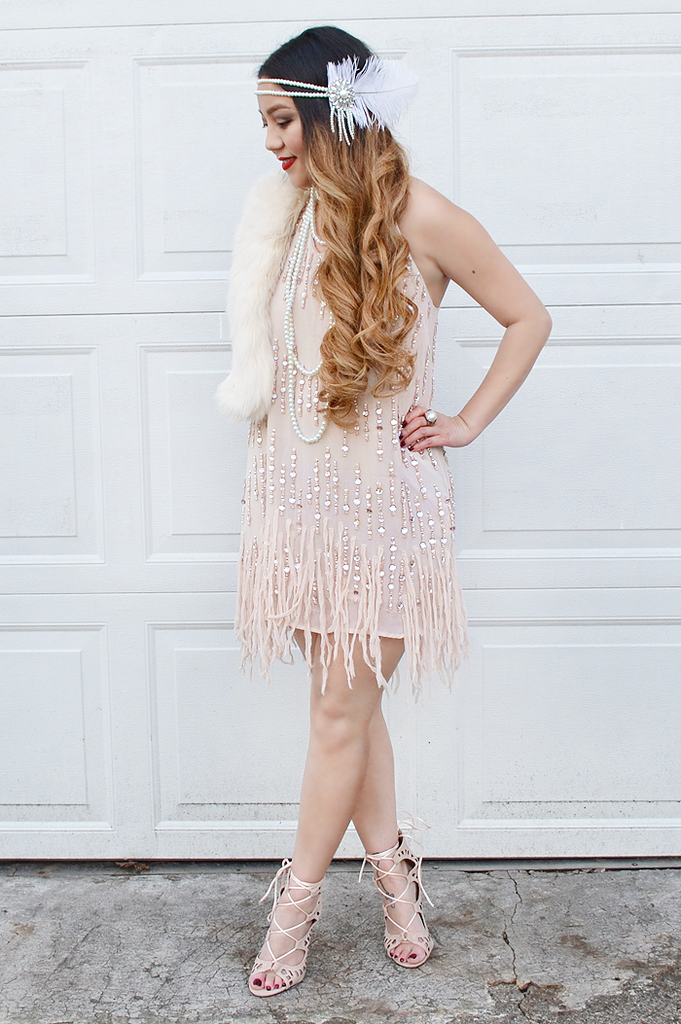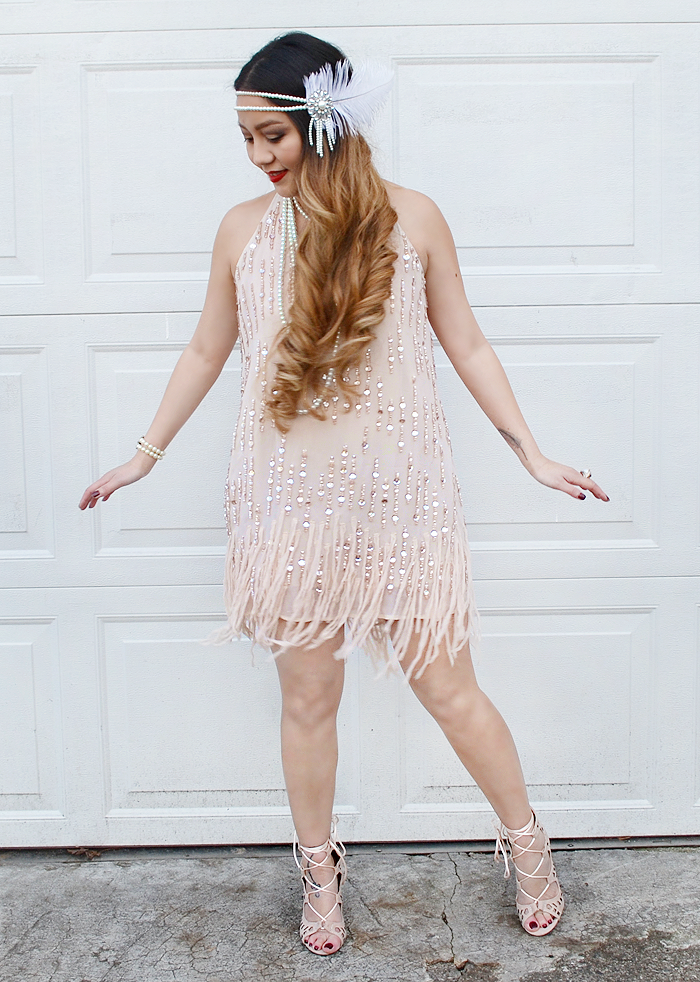 I like how flowy this dress is. Makes me want to dance even though I'm not that great of a dancer.
I love adding accessories to my outfits so I decided to add this faux fur scarf and I also made the feather with pearls headpiece to complete my 1920's whole look.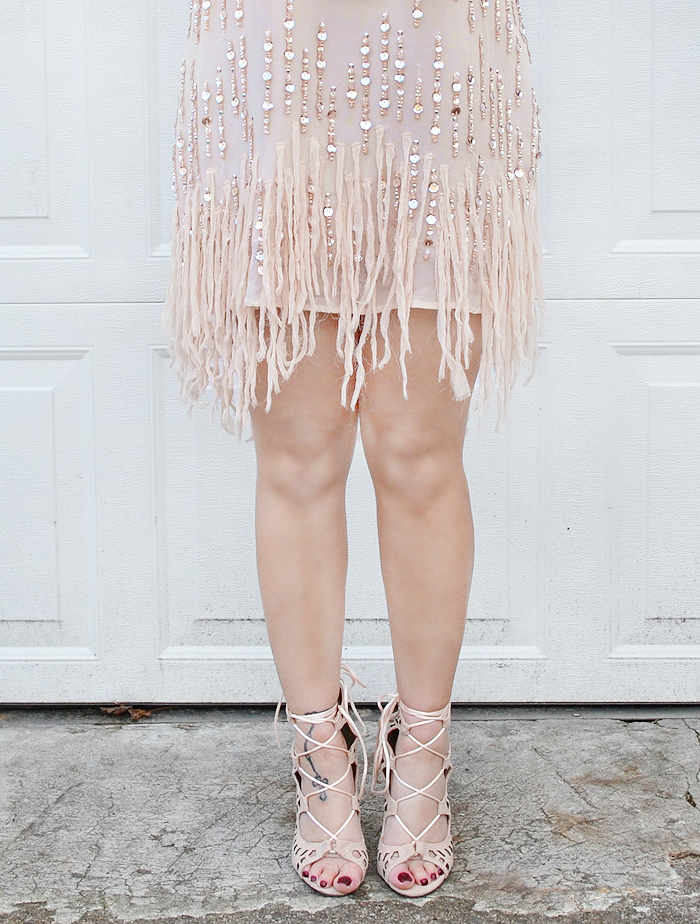 I hope you all enjoyed all my holiday outfits and find it useful. Finally, just a quick reminder that if you are planning to go out and celebrate NYE, don't drink and drive, always make sure you have someone sober with you, stay safe, and have lots of FUN!! Thank you for reading until next year.
Kimchi Blue Gia Feather Frock Dress from
Urban Outfitters
- $50
Faux fur scarf from
Uniqlo
- $18
DIY Ostrich Feather & Pearl Headpiece
DIY Pearl Necklaces
DIY Rhinestone & Pearl Bracelet Pearl
Pearl Ring from
Forever 21
-$4.50
Apricot lace up shoes from
lovelyshoes.net
- $15.74