Merry Christmas everyone!! This year is a very special Christmas for me and my family because my nephew who lives in New Mexico is visiting and staying with us for the next three weeks. This is our first Christmas with him in a long long time and words cannot express how happy I am. He is already getting spoiled by his aunts and uncles.
Gold and white stripes wrapping papers are from
Target
for $6.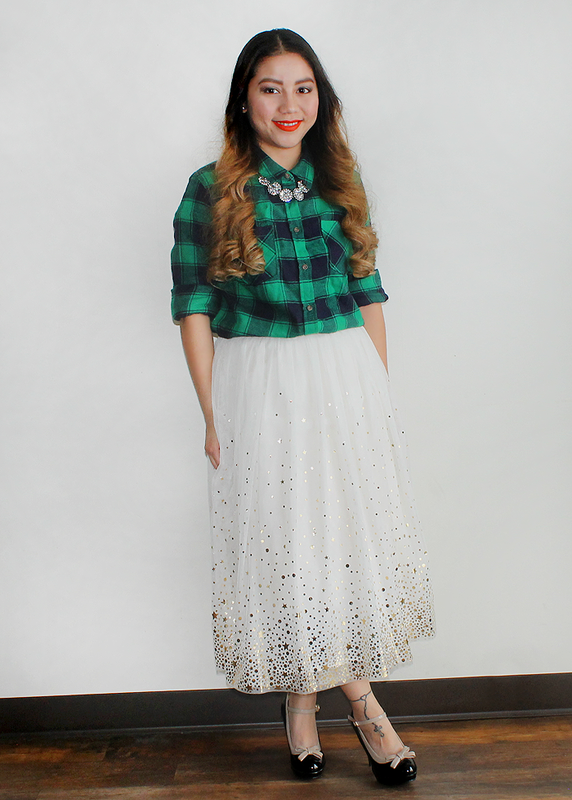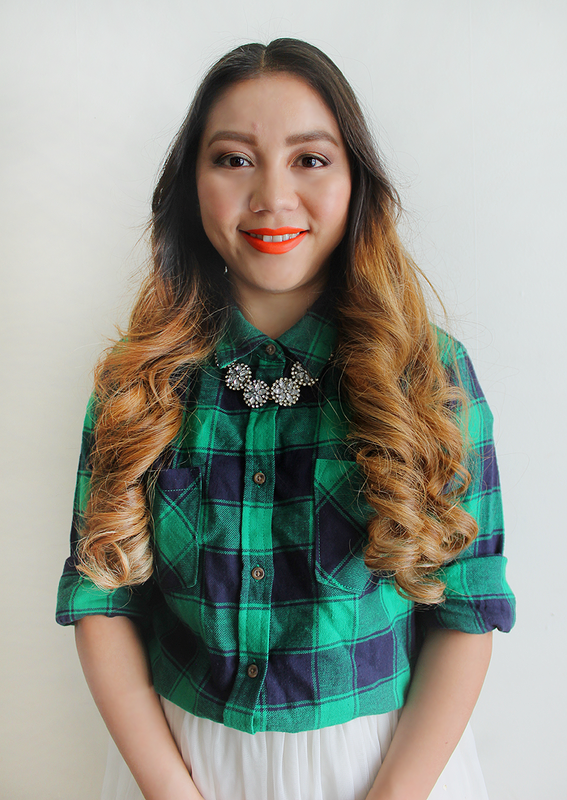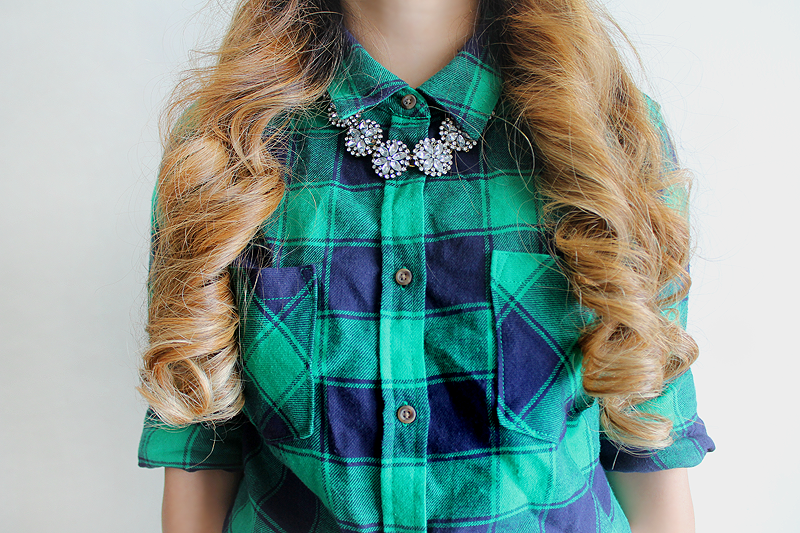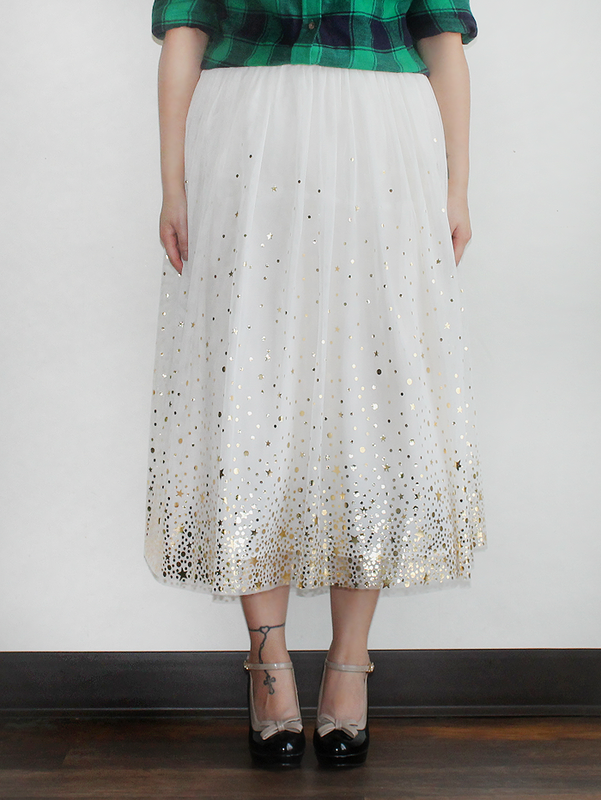 I was browsing through the little girl's section at Target and came upon this cute tulle skirt with gold stars and circles all over. It comes in black, hot pink and white colors. I didn't buy it then but I couldn't stop thinking about it so I went back two days later and bought it. I'm so glad it fits my petite body frame.
Green plaid shirt from
Target
- $22
Cat & Jack Girls' Tulle Maxi Skirt from
Target
- $19
Black/Beige Bow pumps from
Lovelyshoes.net
- $15.52
DIY
Statement necklace