In my previous post, I've mentioned that I've been on Pinterest and Instagram lately and came across the "Girl Gang" logo in different styles. Whether it's on a t-shirt, jean jacket, leather jacket, bomber jacket, etc. You name it. I've been really inspired due to the fact that it gives that 90's feeling. I purchased my leather jacket from Forever 21 but you can also check out your local thrift store for a more vintage style which I did but I couldn't find any nice fitted ones. They were all too big on me and altering it will lose a lot of the details on the jacket but if you do find one at the thrift store that fits, then you're definitely lucky. Here are the easy steps to creating your own Girl Gang jacket and once you're finished, you can rock it out with your girl squad.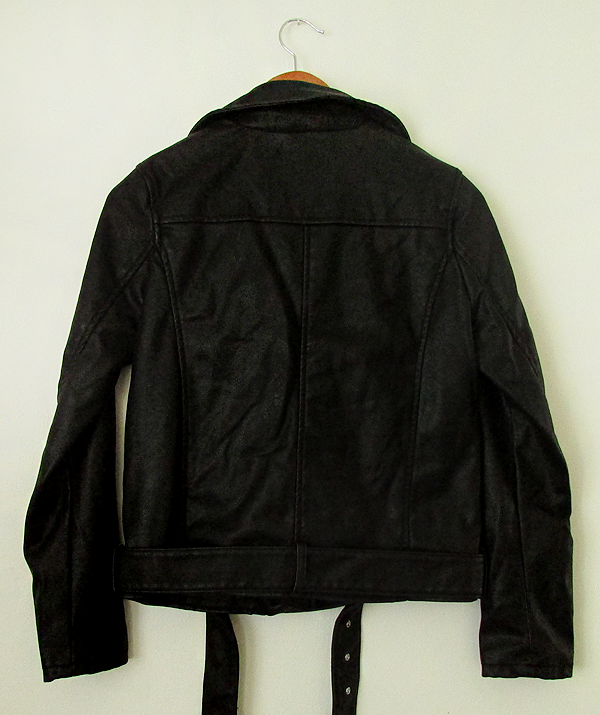 Before look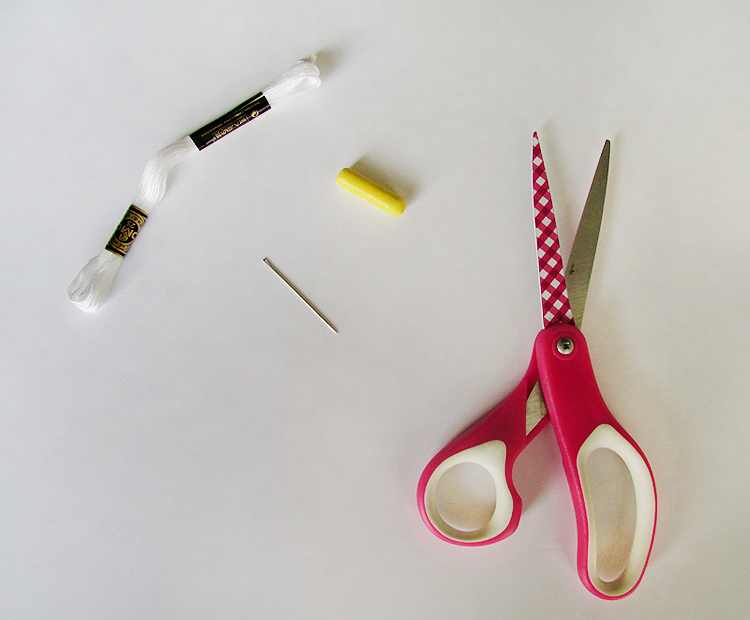 Materials
*Scissors
*White embroidery thread
*Needle *Chalk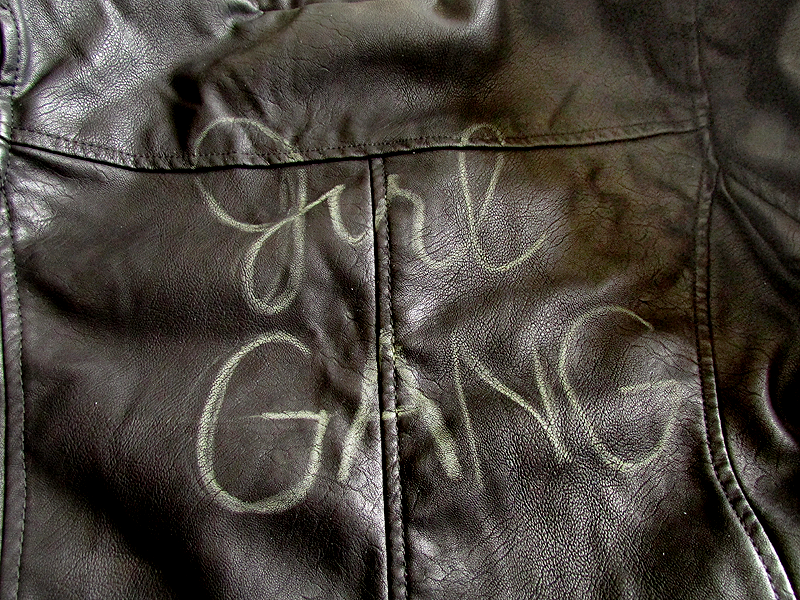 Step 1
: Start by writing Girl Gang on the leather jacket with the chalk. You can write it in any font or style your want. I chose to write it in cursive and capital print font.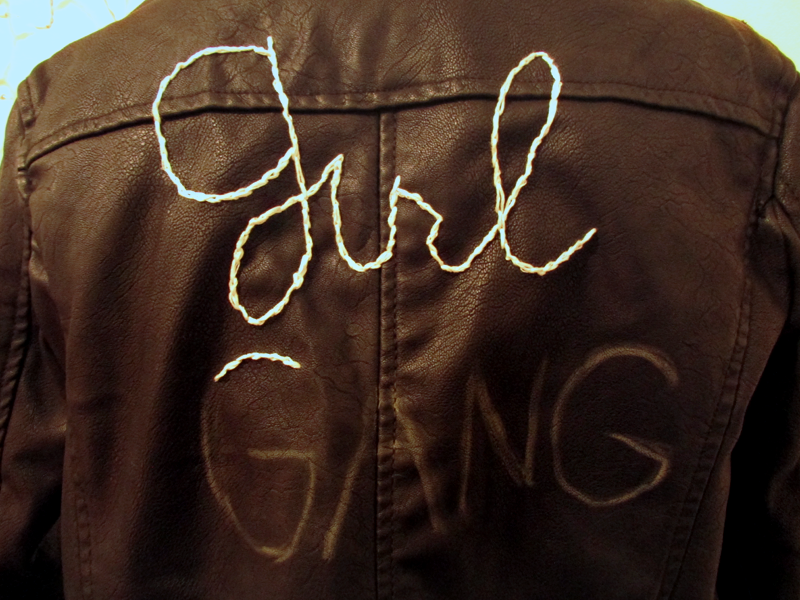 Step 2
: Take the white embroidery thread and hand stitch it onto the letters. I only stitch one round of the threading onto the letters but if you want your letters to appeared more
BOLD
, feel free to stitch another round of embroidery thread onto the letters. (Sorry for the bad lighting in this picture. It was already dark outside when I took this picture. I messed up on the letter "G" and had to redo it.)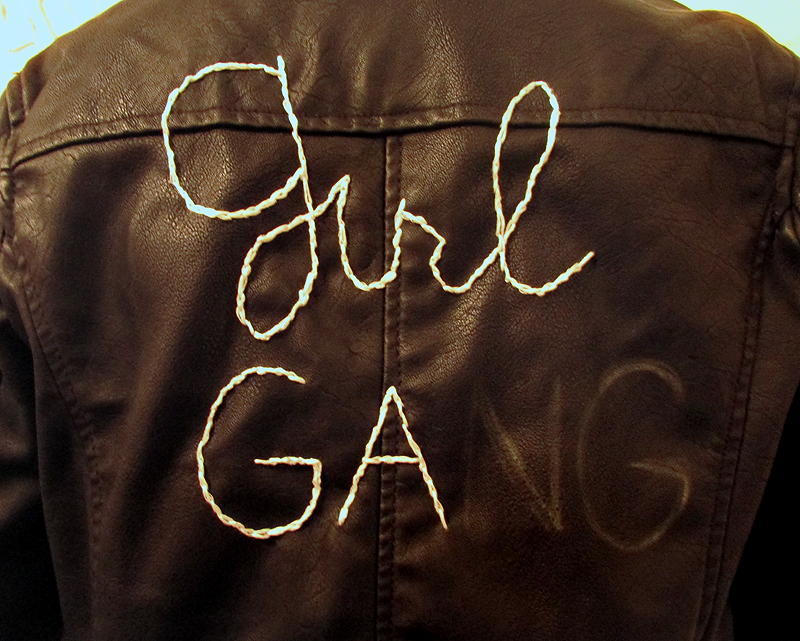 Keep repeating this step until you're finished and make sure the thread it tight and not loose.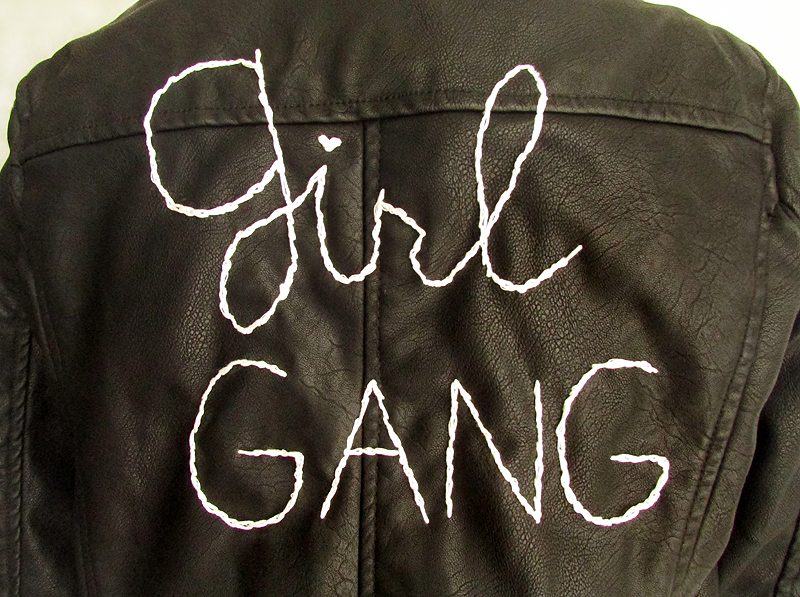 Step 3
: For the last step, instead of a circle dote on the letter " i ", I decided to hand stitch it into a heart. Again, you can do whatever designs you like. For example, it can be a star, a triangle, a thunder bolt, etc.
FINISHED LOOK!!